Seamless Technology Integration


Cloud Computing
Made Easy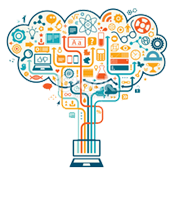 Specialising in the provision of End User Technology, Servers, Storage, Networking and Infrastructure Hardware, we understand the need for rock solid tier one systems throughout the business. Large scale integration of standardised corporate hardware in partnership with tier one key industry vendors is a particular skill set.
Your Complete
I.T Solution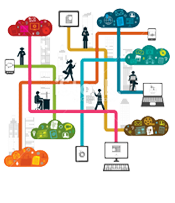 Virtual Office is a Cloud service that has been developed to provide organisations with a secure, mobile online office environment. Standard and specialist applications can be accessed from the majority of mobile devices on any internet connection anywhere in the world providing the same functionality as if the user was in the office.
Technical Facilitation

Accredited Engineers are on hand to underwrite a broad range of requirements

Project Management Services

Ranging from an adhoc advisory capacity through to a fully managed "dusk to dawn" approach.

One Stop Shop

Using fixed and fair margins we offer a complete and broad range of hardware, software and logistical support solutions.

Asset recovery and Disposal

By securely mining an organisations legacy equipment it is often possible to realise a capital value for obsolete equipment.

Industry Intelligence

We regularly provide bi annual and quarterly tech refresh updates in person.

Procurement Consultancy

Experts in the field of price management and margin negotiation.

Our Approach

Lexicom Technology is London based Value added reseller. We operate on a transparent commercial engagement model coupled with a high level of service. We seek to demystify the processes involved in the large scale procurement of IT whilst minimising the logistical input needed from the typical professional services client.

Testimonials

Lexicom has been a trusted partner for many years. A consistent "above and beyond" level of service, coupled with the ability to extract the best from vendors, has proven invaluable to the firm - I would recommend them to anyone working in the same field

Sam Luxford-Watts, Global Head of IT, international law firm

We always receive unbiased feedback from David and the team at Lexicom which is great, his knowledge and experience in the legal field is invaluable which helps us make the best decisions possible for our future. Couldn't ask for more from a supplier. Right choice for all sized firms.

Sayid Hussein
Head of IT – Global Law Firm

Lexicom Technology have been a pleasure to work with, providing Osborne Clarke with competitive pricing, strong service and highly professional account management in all our dealings with them.

Guy Treloar
IT Services Manager, Osborne Clarke

Partners